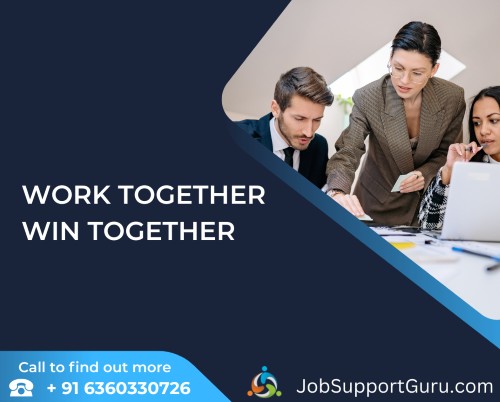 The mission of our IT on-the-job support is to provide the ability to solve complex project requirements in Real-Time for beginners in IT.

Our team at JobSupportGuru provides job support, training, and consulting for more than 50+ IT courses.

Our company can help those who are struggling to survive on the job due to a lack of technical skills.

We can also offer assistance to those who have been assigned a new project and are stressed about the work.

To help you get the most successful outcome from your work and complete your deliverables, we present our most qualified consultants.
Job Support
Services
We see your project and technologies used, if we are 100% confident then we agree to support you.

We work on the Monthly basis or Half-Month basis or Hourly basis

Based on your requirement we will work for 2 or 3 or 4 hours or full time on every day Monday to Friday

We provide the job support in the USA, the UK, Canada, Australia, UAE, and all other countries.

Usually we don't work for weekends. But however if you have a deadline to finish your task No worries. We are here for you support you on weekends too.

We are here for you support you on weekends too.
Online IT
Trainings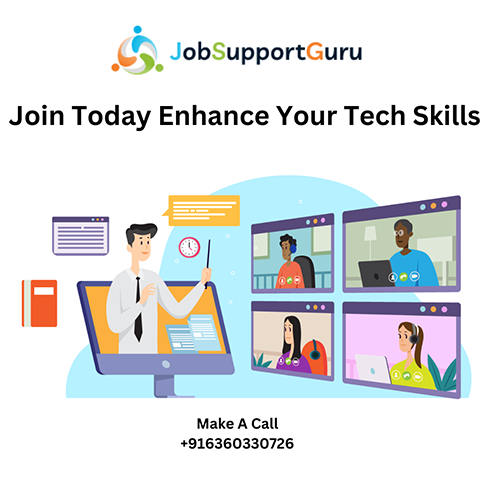 JobSupportGuru is the best IT training institute for project-based, career-oriented training.

We offer IT training services to individuals with non-IT backgrounds in order to improve their technical knowledge.

We specialize in a variety of advanced technologies, including data engineering, cloud engineering, and a few tools.

If you are averse to coding, you can enroll in IT courses that include some tools and less coding so that you can work in the field.

The training will be done one-to-one and in small groups with a few people.

Recorded videos are accessible by 24*7.

You will need to spend 2 to 4 hours, Monday through Friday, at your convenience.